Fit For Duty & Fit For Life
---
Online Workouts for First Responders. Anytime. Anywhere.

$25 A MONTH. YOUR FIRST 7 DAYS ARE FREE.
FFR is a nonprofit. Your donation is helping other first responders be Fit For Duty, Fit For Life.


fitness
Daily workouts specifically for first responders for ALL fitness levels.

Focus
Daily mental
conditioning to be your BEST on and off the job.

Food
Daily habits on how to eat to perform and look your best.

Family
The ONLY online community for first responders.
What do I get with
my Membership?
Daily Workouts
Daily Nutrition Coaching
Daily Mental Conditioning
Online Community
Also including a Chance to
WIN a brand new truck
and much more…
"I am honored to serve those that risk their lives every day to keep our city streets safe by helping them win in their fitness, nutrition, and creating the winning mindset so they can be fit for duty and fit for life."
– Coach JC
FFR was created to unify police officers, firefighters, EMS, and National Guard to work as a team.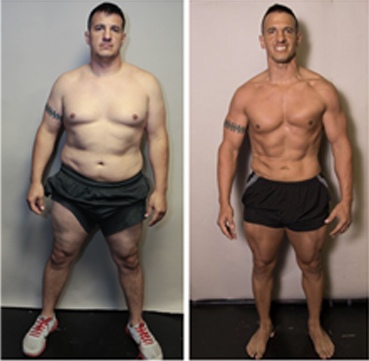 Michael M.
Firefighter
52.7 LBS LOST
20.7 % Lost
56.9 Body Fat Mass Lost
30.25 Inches LOST
"I got my results back, I had lost 55 pounds, I lost 21% body fat, I lost 12 inches off my waist and gained 5 pounds of muscle. If you told me a year ago that I would squat 450 pounds, I would have said no way. I am able to do my job better than I was before the program. If you look at these results, you'll never see anything like this in any other program, there is nothing like this around."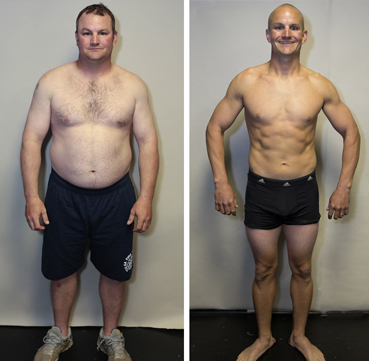 Darin D.
Firefighter
58 Lbs. Lost
14.7 % Lost
38.3 Body Fat Mass Lost
34.5 Inches LOST
"Before Fit First Responders, stagnate is the word I would use for myself. I was in a rut at work and at home. I was at my heaviest in January of last year, and as a firefighter, I knew I was not where I needed to be.
With Fit First Responders, I am back in control of my life. I lost 58 pounds and dropped my body fat mass by 72%. I am now there for my kids, for my wife, and not having excuses at the house. I've become a manager of my time, it's been a total game changer."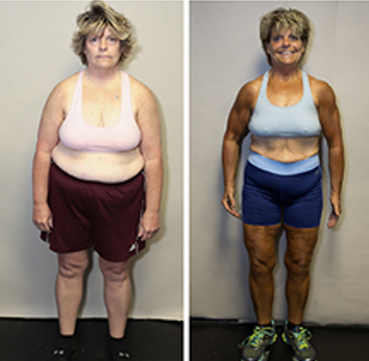 Liz E.
Police Officer
35.3 Lbs. Lost
14.7 % Lost
37.3 Body Fat Mass Lost
32.25 Inches LOST
"The results I've experienced are nothing short of tremendous and exciting. I have lost 12 inches from my hips, 11 inches from my waist, 5 inches from my chest and 37 pounds. Working with other first responders, we were a team not only in Fit First Responders but we were a team in supporting and protecting our communities. I no longer suffer from high blood pressure, I no longer have acid reflux, all my medications are a thing of the past. I find myself a lot more confident when I go into my job. I did not have that confidence before this program."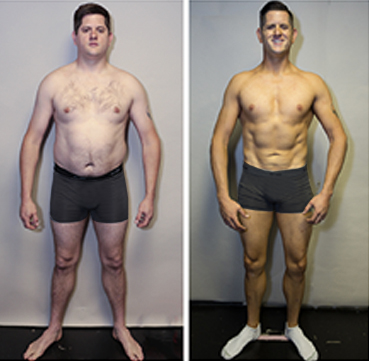 Alex P.
Police Officer
33.8 Lbs. Lost
13.1 % Lost
29.9 Body Fat Mass Lost
15.25 Inches LOST
"You can go to a gym anywhere, you can sweat and get a workout anywhere. This program is more than that, it's a physical challenge, and it's a mental and spiritual challenge. It's a relationship challenge. It challenges you in every aspect of your life, not just physically. And being physically fit, fits directly into law enforcement. You have to be fit to be able to carry out your duties, you have to keep going, and you have to be the best you've ever been at each minute. I've lost 33 pounds 7 inches in my waist 6 inches in my hips. It's changed our lives. Everywhere needs this program. Start this program and every aspect of your life will improve."
become a fit first responder today
$25 A Month. Your first 7 days are free.
Exercise anywhere with your iPhone, iPad and PC
Fit First Responders is a 501(c)(3) Non-Profit Organization
Partners of ffr


Biography
After 15 years of coachin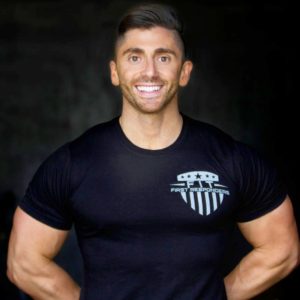 g some of the top athletes in the world, thousands of men, women, and athletes of all ages, nothing is more rewarding then coaching first responders. These incredible men and women, who dedicate their lives every day to keep us safe truly are an inspiration. The FFR team is humbled and honored with how many lives have been transformed through FFROnline.tv.
I, personally, feel extremely blessed to be the one chosen at this time to help first responders WIN in life. It is an absolute honor and privilege to serve police officers, firefighters, medics, and National Guard across America!
This nonprofit would not exist without the generous donors, sponsors, coaches, board members, advisory team and volunteers. THANK YOU for giving your time, treasure, and talent to make this personal dream of mine come true in helping our finest and bravest.
RESPONDERS – Thank you for allowing the FFROnline.tv to be a part of your life. We are blessed and honored to serve you!
You are THE BRAVEST – THE FINEST – THE TOUGHEST – THE BADDEST – THE STRONGEST. You are the true LEADERS, WARRIORS, and SOLDIERS of your city.
You deserve to be…FIT FOR DUTY. FIT FOR LIFE.