FIT First Responders Foundation was founded by Jonathan Conneely (Coach JC) and empowers first responders to be their BEST through fitness, nutrition and creating the winning mindset.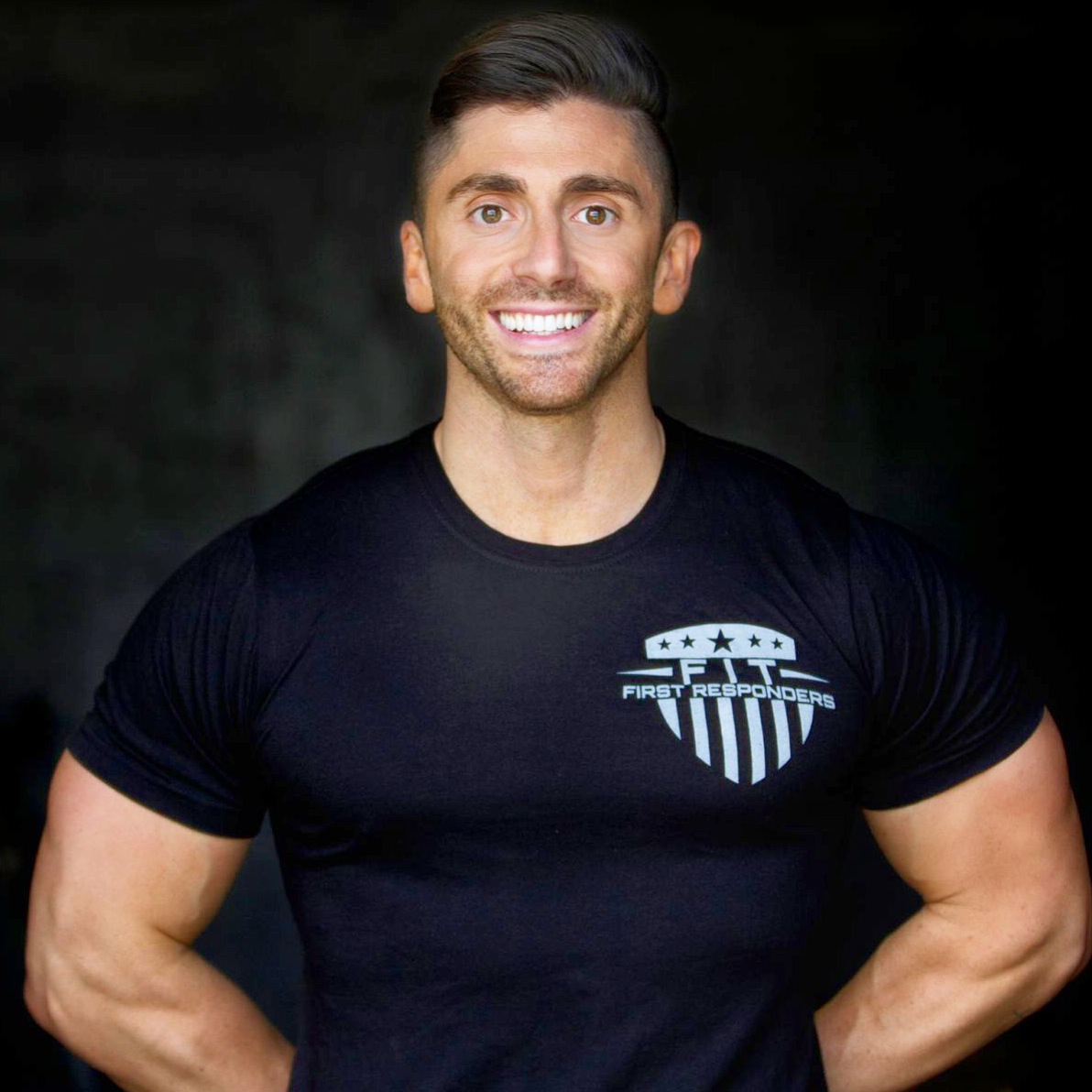 Coach JC is the visionary of FIT First Responders. Coach JC's 25 Week FIT for Duty. FIT for Life. Body Transformation "Fit First Responders Program" is so much more than just the physical body. He is transforming lives through fitness, nutrition and the winning mindset. Coach JC has transformed thousands of people's lives by giving them the tools they need to succeed in life. He has helped clients lose weight, build confidence, improve their marriage, improve their career, get out of debt, overcome limiting beliefs and addictions and overall WIN in life!
Through Coach JC's life coaching service, winning mindset program, books, products, fitness and nutrition programs and 3 businesses and FFR foundation he runs he has hundreds of life changing testimonials.
Here are just a few of the testimonials:
http://www.bootcamptulsa.com/testimonials/
http://www.coachjc.com/win-in-life/testimonials/
http://www.thedsd.com/testimonials/
http://secrettoweightlossforchristians.com/success-stories/
Coach JC's vision is to serve those that serve us every single day by keeping our streets safe. His FFR foundation program was started in Tulsa Oklahoma and will be implemented in all 50 states across America and will be the conduit for First Responders to WIN more in life while helping build community and growth in cities.
Coach JC started his career as the youngest Div. 1 Director of Strength & Conditioning in the Nation at Oral Roberts University training athletes and later launched Tulsa's first outdoor fitness program for women, Bootcamp Tulsa and Tulsa's premier sports performance facility, Dynamic Sports Development. Coach JC is also the founder of The Secret to Real Weight Loss Success for Christians, an 8-week body transformation program in the churches across America.
Coach JC has a passion for helping people WIN in life so they can live their best life. Learn more about Coach JC's story and check out his recent media clips.
Coach JC's team is made up of individuals that embody what Coach JC stands for and combined bring together the passion, the drive and the expertise to make this vision become a reality. Each individual understands the importance of WINNING in their own life and is in full unity with Coach JC in what it takes to help others WIN.
---
Coach JC's All Star Line Up
This is the FFR team that will train you and your certified FFR facility to run a successful FFR program in your city.
Coach Aaron "AJ" Johnson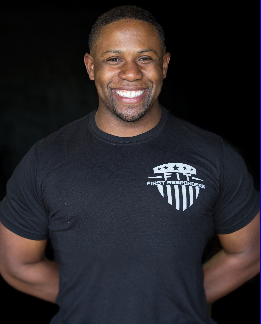 AJ serves FFR as a performance coach. AJ is a former college football player from the University of Tulsa and has a personality that will light up a room! AJ walked on at the University of Tulsa to play football and attributes his success to his attitude, work ethic and having the winning mindset. His teammates referred to him as "Preacher" or "Pastor AJ" as he was always building them up to be the best they could be!
AJ met Coach JC at their local church and after becoming a client at his athlete performance center, Dynamic Sports Development. AJ's wife Amber also worked out at Coach JC's Bootcamp Tulsa and both saw amazing results and attribute their success to Coach JC! AJ holds a BA in Business Management degree, and a Group Training Certification through the National Association of Sports Medicine. He has trained under Coach JC's system and methodology and brings his passion to help people win along with his passion for fitness and athletics.
AJ works everyday inspiring and empowering people to WIN more in life as the Executive Director/Pastor of VCC Finance & Administration at a mega church in Tulsa OK.
Coach Erin Harris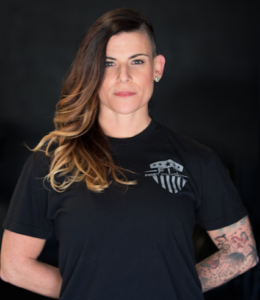 Coach Erin has a keen ability to connect with women and athletes on all levels. Her passion is to help people grow in all areas of their lives. Her classes are sweat-inducing, challenging, safe and fun! Through her coaching, she promotes not only athletic success and reaching weight loss and nutrition goals, but also confidence and self-love. She coaches a wide range of people from youth athletes to Fit First Responders and beginning Bootcampers to weightlifters. Before coaching for Fit First Responders, she was a client who made personal transformations of her own. Don't be surprised to mix in some dancing and laughs to help you break through those fitness barriers! Erin is married to a firefighter and resides in Tulsa OK with her husband and daughter.
Credentials
▪American College of Sports Medicine Certified Personal Trainer
▪USAW Certified Sports Performance Coach
▪Bachelor of Science in Business from Oklahoma State University
Coach Matt Hughes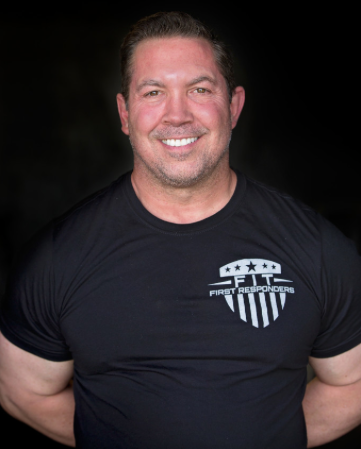 Coach Matt Hughes serves FFR as a sports performance coach.  Coach Hughes has been a part of Coach JC's team for the last 7 years. Hughes developed the Strength & Conditioning program at Oral Roberts University where he mentored and gave JC his start in the strength and conditioning profession.
Credentials:
* BS Human Nutrition/Dietetics from Oklahoma State University
* MS Sports administration from the University of Southern Mississippi
* Director of Strength Conditioning Oral Roberts University.
* Assistant strength coach/graduate assistant University of Southern Mississippi and Oklahoma State U.
* Coach at Bootcamp Tulsa
* General manager Rockhouse Gym Stillwater Oklahoma
* Over 20 years combined experience in collegiate strength and conditioning and the health and fitness industry.
*Certified CSCC through the Collegiate Strength & Conditioning Coaches Association
*USAW Level 2 Olympic Weightlifting Coach
Coach Isaac Cervantes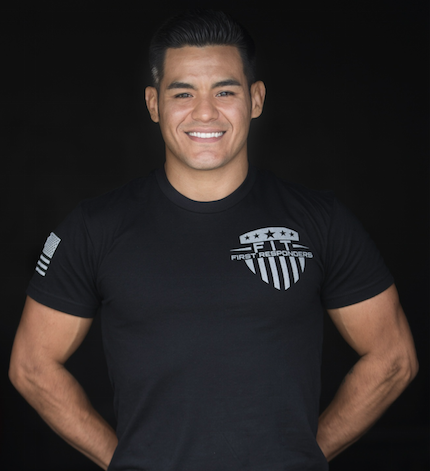 Isaac Cervantes is a strength and conditioning coach born and raised in El Paso, Texas. Prior to coaching at Fit First Responders, he was formally a first responder himself, serving as a patrol officer in the city of Jenks, Oklahoma, a suburb south of the Tulsa city limits. Early in his life, coach Isaac's passion for health, nutrition, sports, and wellness flourished when he started the sport of wrestling late in high school. His passion and dedication earned him his position to perform at the NCAA collegiate level, and graduate with his Bachelor's Degree of Science in Criminal Justice. Coach Isaac has dedicated his life to follow and lead through biblical principle and help others reach their potential with grace and humility.
Credentials:
Bachelor's Degree: Criminal Justice
State of Oklahoma Council of Law Enforcement Education and Training
Group Training Specialist: National Academy of Sports Medicine
CPR & AED Certified
Trained under Coach JC's systems and methodology: Bootcamp Tulsa, The Dynamic Sports Development, and Fit First Responders
Former NCAA Division 2 Wrestler
Coach Robert Bogert "Bobby"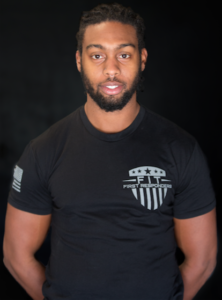 Coach Miguel Wickert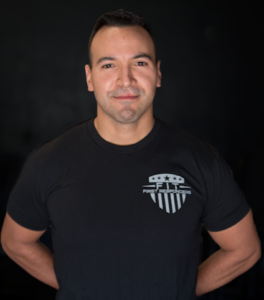 Miguel grew up in Chicago but not many people know he was born in Canada. He moved to Tulsa to attend ORU in the fall of 2003. During college Miguel's interest grew in barbell weight training and his passion for healthy living was ignited. Miguel is a coach of intense focus and passion. He challenges himself with constant learning to not only better himself but those around him. Miguel resides in Tulsa with his lovely wife Robin, where they are devoted parents to their four cats and two dogs
USAW-L1 Certified Weightlifting Coach
Bachelors in Arts & Science- Biblical Studies
Associates in Applied Science
Trained in the Men's DSD program 4+ years
Over 14 years of strength training experience
CPR certified
Coach John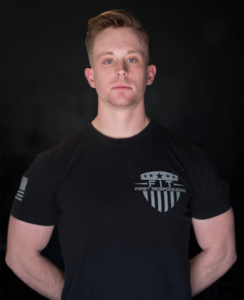 Coach John Bartlett has served as a sports performance coach with Fit First Responders since January of 2017. Coach Bartlett spent the summer of 2016 working as an intern at Dynamic Sports Development and with Fit First Responders while completing his senior year at Oklahoma State University.
Credentials:
*BS Health and Human Performance from Oklahoma State University
*Currently studying to complete his MS in Applied Exercise Science from Oklahoma State University
*Certified Strength and Conditioning Specialist through the National Strength and Conditioning Association
*Played rugby for Oklahoma State University
Dr. Cameron Maynard – Team Doctor of Chiropractic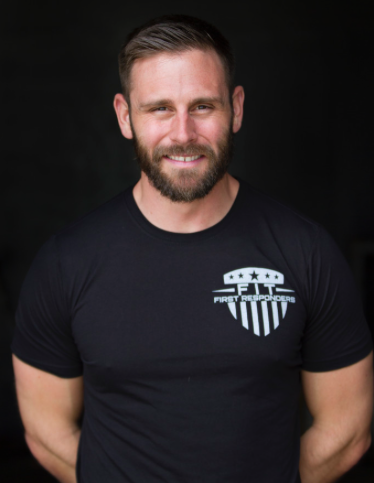 Dr. Cameron Maynard serves FFR as our Team Doctor of Chiropractic. He is the Chair of the Wellness Advisory Council for the USA Wrestling, Judo, Martial Arts, and Powerlifting teams. After receiving his degree in Chiropractic Medicine from Life University he trained in three of the largest natural health care clinic in the United States specializing in cancer, scoliosis, geriatric and post surgical patients respectively.
His practice in Tulsa, Oklahoma is transforming the delivery of health care through nutrition, burst exercise, spinal correction, toxicity, and faithful mindset. Outside of the office he is the director for multiple corporate and community wellness programs focusing on reducing health care costs while avoiding surgeries and medications.
Dr. Cameron runs Tulsa's #1 Chiropractic Clinic Maximized Living Health Center .
Emily Ebady-Nezami – Team Dietician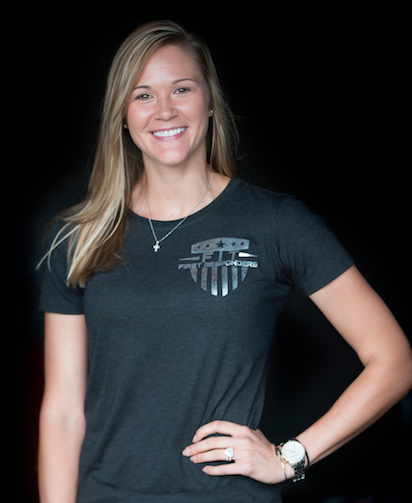 Emily serves as FFR's Team Dietician. Emily is dedicated to helping people succeed in their weight loss goals. Helping people understand the role nutrition plays in living a healthy life style is her passion. Emily is dedicated to helping people succeed in their weight loss goals and especially loves seeing people finally "getting it".
Emily graduated from Oklahoma State university in 2007 with a Nutritional Sciences degree and further expanded her degree in 2009 with a Masters in Nutrition and Foodservice Management from University of Central of Oklahoma.
Emily has been a part of Coach JC's team since September 2013 when she joined Bootcamp Tulsa during the 'Change a Life Challenge'. Emily works side by side with Coach JC and the team empowering other women to WIN in their fitness, nutrition and in life. Emily started her own consulting company, Ebady Nutrition in 2013 where she consults with FFR and Bootcamp Tulsa members on their Nutrition Accountability pages, answering questions and giving amazing healthy recipes and alternatives. Emily takes pride in going above and beyond to help others and is always willing to take the time necessary to make sure she educates and empowers others to make the best choices with their nutrition.
BS – Nutritional Sciences from Oklahoma State University
MS – Nutrition and Foodservice Management from University of Central Oklahoma
Level 1 Precision Nutrition Certification
Crossfit Level 1 Trainer
---
FFR Administration
Jodi Conneely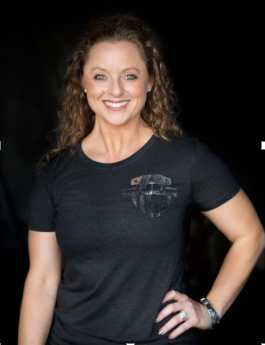 Jodi Conneely serves FFR as the Administrative Director.
JC
Jaime Conneely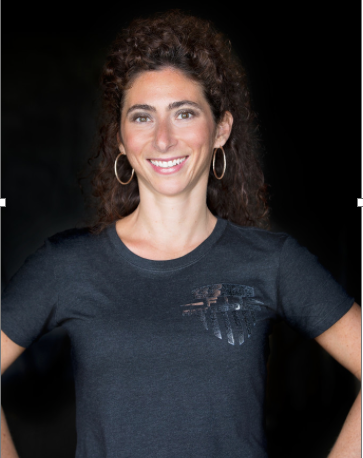 Jaime Conneely serves FFR as The Director of Development and Charitable Partnerships.
JC
Deedra Determan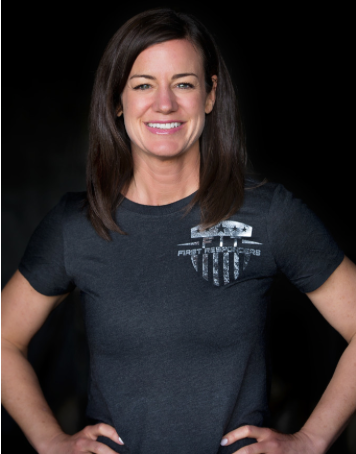 Deedra serves FFR as the Director of Public Relations and Marketing.
Deedra runs Tulsa's #1 PR and Marketing firm, D2 Branding. Determan has 20+ years of marketing experience starting on the agency side at Ackerman McQueen Advertising Agency to 10 years in the television industry launching news at KOKI Fox 23 making it one of the top Fox affiliates in the country. Determan later consulted Clear Channel Television's stations across the country on marketing, promotions, advertising, social media and website integration.
Deedra has launched and sold niche websites with over 100,000 visitors each month.
---
Board of Directors
Coach JC
Jaime Conneely
Greg O'Donnell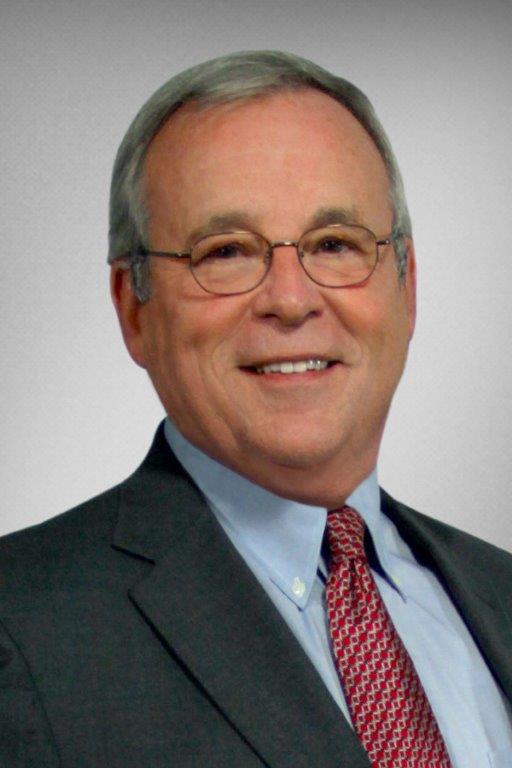 Greg O'Donnell is America's Leading Authority on Guaranteed Lending Programs and author of 'The Best-Kept Secret to Improved Bank Profits' along with his award winning Amazon International Best Seller, 'Ready, Aim, Influence.'  Greg has provided guidance and council to both banks and clients regarding all aspects of the USDA Guaranteed Loan program, from structure to maximizing secondary market sales of the guaranteed portion of the loans. During the course of his career, Greg has originated and placed over $350 million of loans spanning over Twenty years.
Professionally, Greg participates as the Executive Director of the National Rural Lenders Association as well as being a member of the American Bankers Association and The Independent Community Bankers Association. He is also a member of the National Rural Health Association and American Institute of Certified Public Accountants.  He regularly speaks at these events discussing Guaranteed Lending programs along with providing educational guidance and assistance.
Dallas Jones

Dallas graduated from Southeastern Oklahoma State University with a Bachelor's degree in business. He has started several different business adventures, from a screen printing company, juice bar, women's gym, restaurant, to commodities and oil and gas.
In January 1996 Dallas became a member of the Tulsa Police Department. During his time with TPD, Dallas worked in many different positions including, Patrol Officer, Special Investigations, Street Crimes, and Field Supervisor. Dallas promoted to the rank of Corporal in 2003. It was in this position he transferred to the Training Academy and was the Departments Physical Fitness Coordinator for 4 years. During his tenure as Physical Fitness Coordinator, Dallas created the entire department's physical training for the academy classes and any in-service physical activities for veteran officers. In October 2010 Dallas left the Department with an early retirement.
Dallas and Robyn (also a former Tulsa Police Officer) joined the FFR team in June 2015. Dallas bought into the program 100% after watching for many years the inactivity of veteran officers. He is committed to changing the lives of our First Responders community through fitness and life style changes.
Charles Harman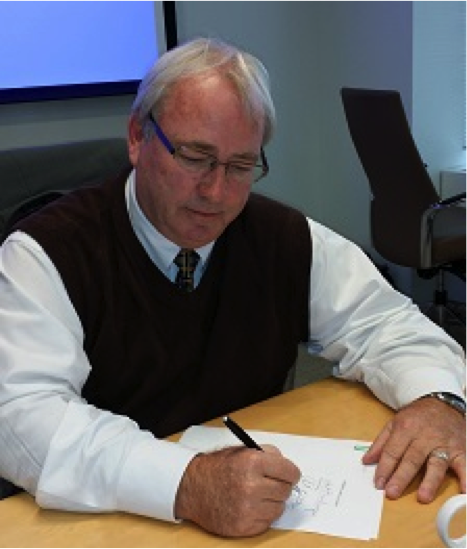 Mr. Harman has over 30 years of senior executive experience primarily working with early stage companies – he has participated in several successful start-ups. He is the former CEO of Emerald Games Management and currently Founder and Board member of the International Fraternity of Wrestlers. Retired military officer he was a citizen solider for over 23 years having division level responsibilities.
An avid golfer, private pilot, married with 3 children Gioia, Darby and Rowen. Currently living in the Gettysburg area.
First Responder Advisory Council
Major Travis Yates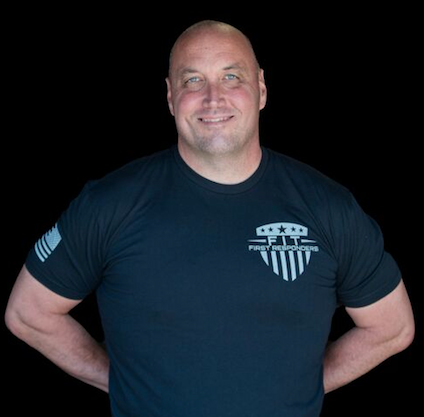 Captain Paul Fields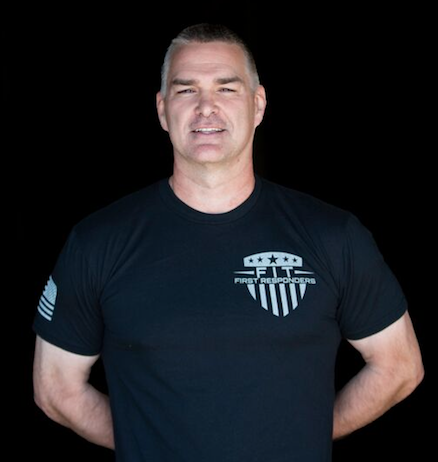 Paul Fields is a Captain and 21 year veteran of the Tulsa Police Department. He joined Fit First Responders (FFR) in April of 2015 with the goals of getting back in shape, decreasing his prescription medications and serving as an example of proper nutrition and exercise for people suffering from Diabetes. At the completion of his first 25 weeks in the program, he lost a total of 25.8 lbs., 11.1% of body fat, 31.3 lbs. of fat, gained 5.5 lbs. of muscle, and decreased his prescription medication to a fraction of what he was taking at the start of the program. He is continuing the program and has dedicated himself to help other first responders decrease their prescription medications through proper nutrition an exercise.
During his career with the Tulsa Police Department, Fields has worked in patrol, undercover narcotics/vice, and the Special Operations Team (SWAT). He has served as a patrol supervisor and has commanded the department's Internal Affairs Unit and Special Operations Team. He currently is the Shift Commander for 3rd Shift, out of the Riverside Division
Credentials:
BS Criminal Justice/Homeland Security
Graduate Certificate – Criminal Justice
Graduate of the FBI National Academy Session 235
Instructor for Less-Lethal, Chemical, and FSDDs through the NTOA and the FBI
Instructor for Basic and Advanced SWAT operations, Active Shooter Response, SWAT Supervision and Decision Making, and Basic and Advanced Hostage Rescue Techniques.
David Weakley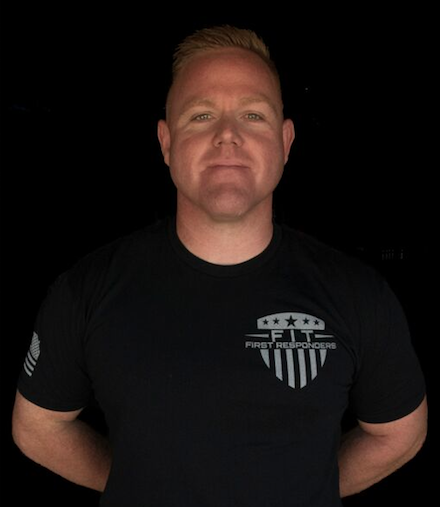 David Weakley was born and raised in Tulsa, Oklahoma. He attended and graduated from Memorial High School and played college football at Northeastern Oklahoma A&M graduating with a Bachelor of Science degree from Northeastern State University. David also played 3 years Semi Professional Football in the NAFL for the Springfield Missouri Rifles. He is currently a corporal with the Tulsa Police Department and serves as a patrol supervisor. He has been a member of the Tulsa Police departments special operations Team (SWAT). His wife, Heather Weakly is also a corporal with the Tulsa police department and a member of the Incident Management Team. David has been with the DSD team since 2013 and enjoys spending time with his wife and their 4 year-old son, Brock.
Jerrod Hart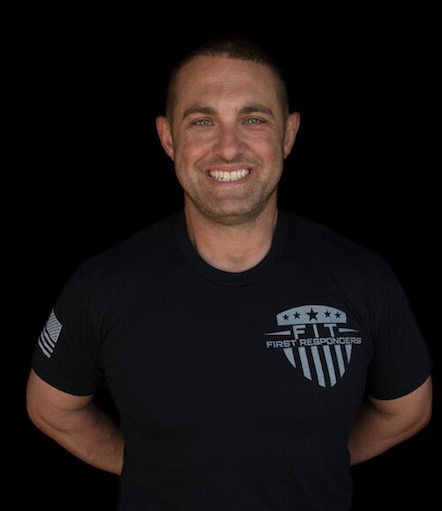 Sergeant Jerrod Hart has been with the Tulsa Police Department since graduating the academy in 2003. Formerly a part of the Special Operations Division, Corporal, and fitness coordinator at the Tulsa Police Department. He is currently Supervisor Sergeant at TPD, a member of Church on the Move,head coach for little league baseball and football coach for the Owasso Rams. Hart has been involved with various community events such as Tulsa's Special Olympics, Safe Kids walks, and varies safety presentations. He has been awarded the Medal of Valor, Chief's Unit Award; various Buckle Down awards and many others.
Heather Weakley

Corporal Heather Weakley has been with the Tulsa Police Department for 10 years. She worked seven years as a patrol officer and three years as a child crisis detective. Weakley received her bachelor's degree in Criminal Justice with a minor in psychology from Central Missouri State. She is married to fellow FFR Corporal David Weakley, the two have been married for 8 years and have four-year-old son, Brock.
Terry Sivadon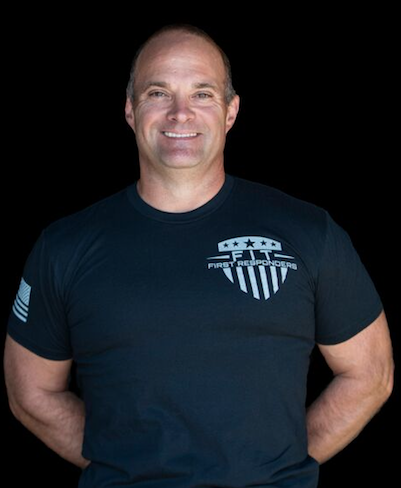 Steve Rhodes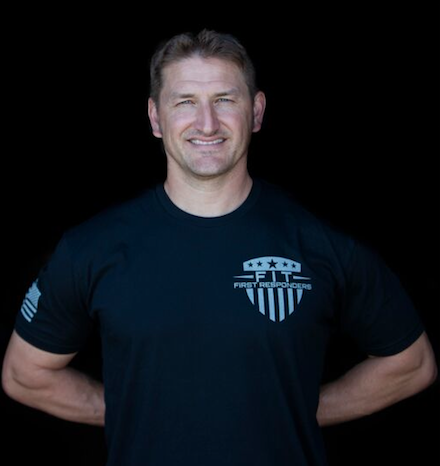 Stewart Andrew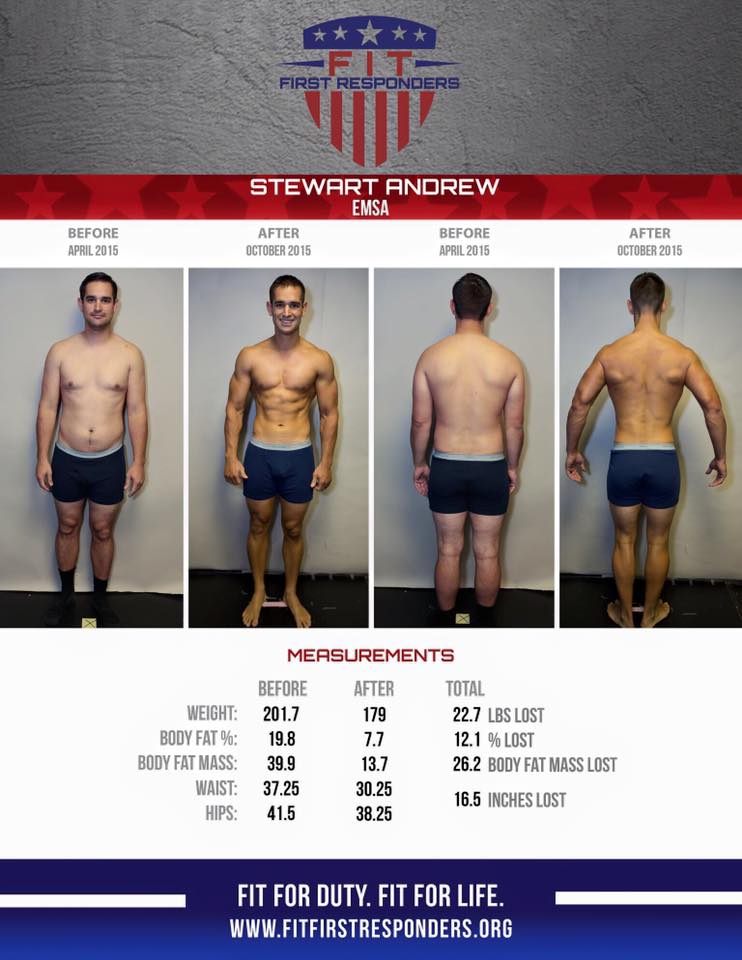 Combative Team
David Pyle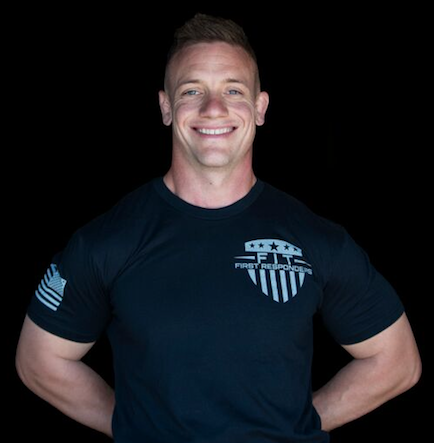 Dave Pyle has been training in various martial arts since 1995, and mixed martial arts since 2006. He specializes in boxing and Brazilian Jiu Jitsu, in which he holds a purple belt. He has worked as an instructor and as a role player for force-on-force training for citizens, law enforcement, and military, including Navy SEALs. He is employed as a patrol officer for the Tulsa Police Department.
Ben Brandt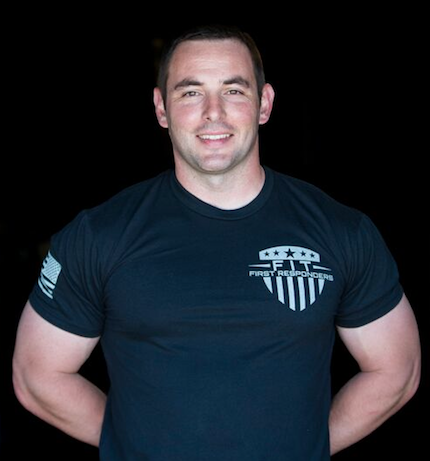 Ben Brandt is a veteran officer with the Tulsa (Okla.) Police Department.  He currently serves as a patrol officer, defensive tactics instructor, Special Operations Team member.  Ben is a instructor with Sheepdog Combatives.  Ben has a B.A. from  Oklahoma State University.  Ben has extensive experience wrestling, and mixed martial arts.  Ben teaches on various topics, including: combatives, defensive tactics, use of force reporting, and SWAT tactics.
Xavier McNac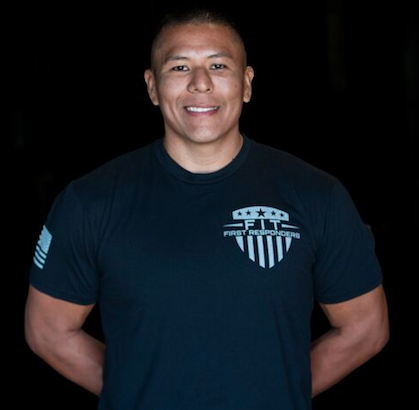 James "Brandon" Bennett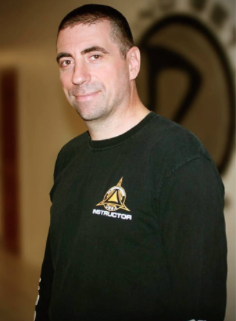 James "Brandon" Bennett holds a Bachelor of Science in criminal justice from Northeastern State University, with 2 Minors in Psychology and Philosophy. Bennett joined the Tulsa Police Department in 1992. His assignments have included directed patrol, detective, special operations team (SWAT) and others. His commendations include a Medal of Valor for participating in a Special Operations Team hostage rescue mission where the hostage was rescued while the team was being actively fired upon from high ground. He is currently an Inosanto Martial Arts Instructor Association. He is certified in two systems that include all ranges of unarmed conflict and numerous contact weapons, primarily influenced by martial arts from Southeast Asia. He also owns Relentless Training Concepts, started in 2010, teaching martial arts and self-defense from 6 years up and women's self-defense courses.
Brian Wilson
Brian Wilson is a veteran officer with the Tulsa (Okla.) Police Department. He currently serves as a patrol officer, field training officer, defensive tactics instructor, and Special Operations Team member. Brian is the creator of Sheepdog Combatives (SheepDogCombatives.com) a real world fight training program for law enforcement integrating mixed martial arts and police tactics. Through his program, instructors can be developed and agencies certified in Sheepdog Combatives.
Brian has a B.A. from the University of Oklahoma and has extensive experience in martial arts, mixed martial arts, and wrestling.  Brian is a purple belt in Brazilian Jiu Jitsu and frequently competes in grappling competitions and has cage fighting experience.  He currently trains with many former and current professional fighters. Brian teaches on various topics, including: combatives, defensive tactics, use of force reporting, and SWAT tactics.

---